With our typical British summertime in full swing and humidity levels set to rise over the next few months, it might be time to invest in a fan to keep the heat out and cool air in this summer. Regardless of the space you have available, we've got a fan for every home this summer with running costs that might pleasantly surprise you. So, if the hot weather and rising cost of energy bills have gotten the better of you…then don't sweat it!
Here at Beldray, we've got you covered.
If you're looking for a traditional fan, then look no further than our 3 speeds 16-inch floor fan. Perfect to leave running overnight as running costs are just 2p an hour on average for a 110W fan. Racking up a bill of only £14.88 if the fan was left on 24/7 for a whole month, it's a small price to pay for a breezy bedroom this summer. Available in colours: chrome, gold and white, it's sure to suit any décor in your home.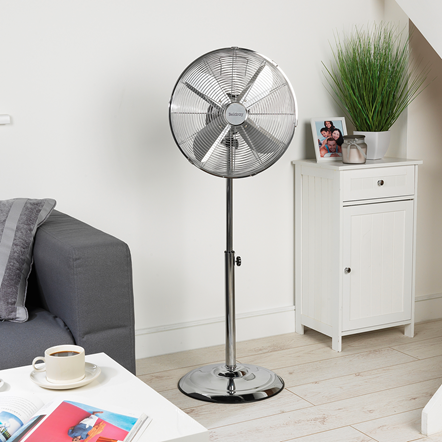 EH3139V2 Ice Cube Plus Personal Space Cooler
If you don't have room for a floor fan, then perhaps a portable ice cube block is a better option if you're tight on space. Simply fill the water tanks provided, place in the freezer and slot into the cooler once frozen. Keep on a low speed throughout the day for a steady cool temperature or the highest speed to help rapidly cool a room down.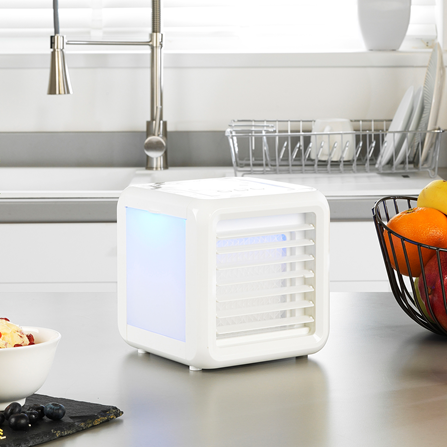 Once again, if you're tight on space and looking for something on the smaller side then our 4 in 1 air circulator is the perfect addition to any room. Featuring a heating and humidifier setting, as well as a cool fan option, keep this air circulator out all year round for your desired temperature.
Not only can your air circulator be used to help keep the room cool but with an added aroma function it can help keep any unwanted odours at bay this summer. Simply add a few drops of your preferred fragrance oil onto the aroma pad and then insert them into the circulator to freshen up any indoor spaces.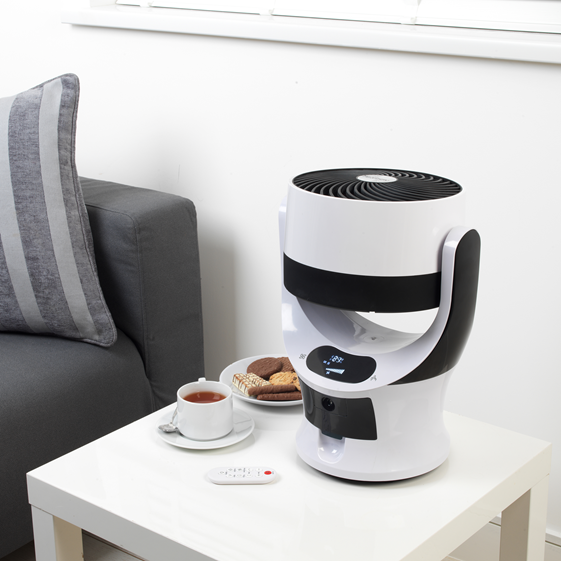 If a few extra pennies on your energy bill and a cool bedroom aren't enough to convert you into a fan lover, then the benefits of white noise created by a fan just might sway your decision.
There's plenty of evidence to suggest that white noise can be soothing by blocking out sudden unexpected variations in sounds such as a car alarm or a barking dog. If you find your sleep disrupted this summer while sleeping with the windows open, then the white noise from a fan just might do the trick to help block out any unwanted noise.